Parking
The Voxel does not have a dedicated parking lot, but there is ample street parking near the theater.
Parking on Maryland Avenue and 24th Street is FREE

(Please observe posted times for street cleaning.)

Parking on 25th Street and Charles Street is METERED

Monday-Saturday: 8am-6pm, 50¢ / hour
Sunday: Free
To our east you'll find a bus stop at the corner of Charles and 25th, including a stop for the free Charm City Circulator.
To our west you'll find the Maryland Avenue cycletrack.
The Baltimore Penn Station Amtrak station is 0.9 miles to our south and adjacent to the Maryland Avenue cycletrack. MARC service is also available to greater Maryland and DC.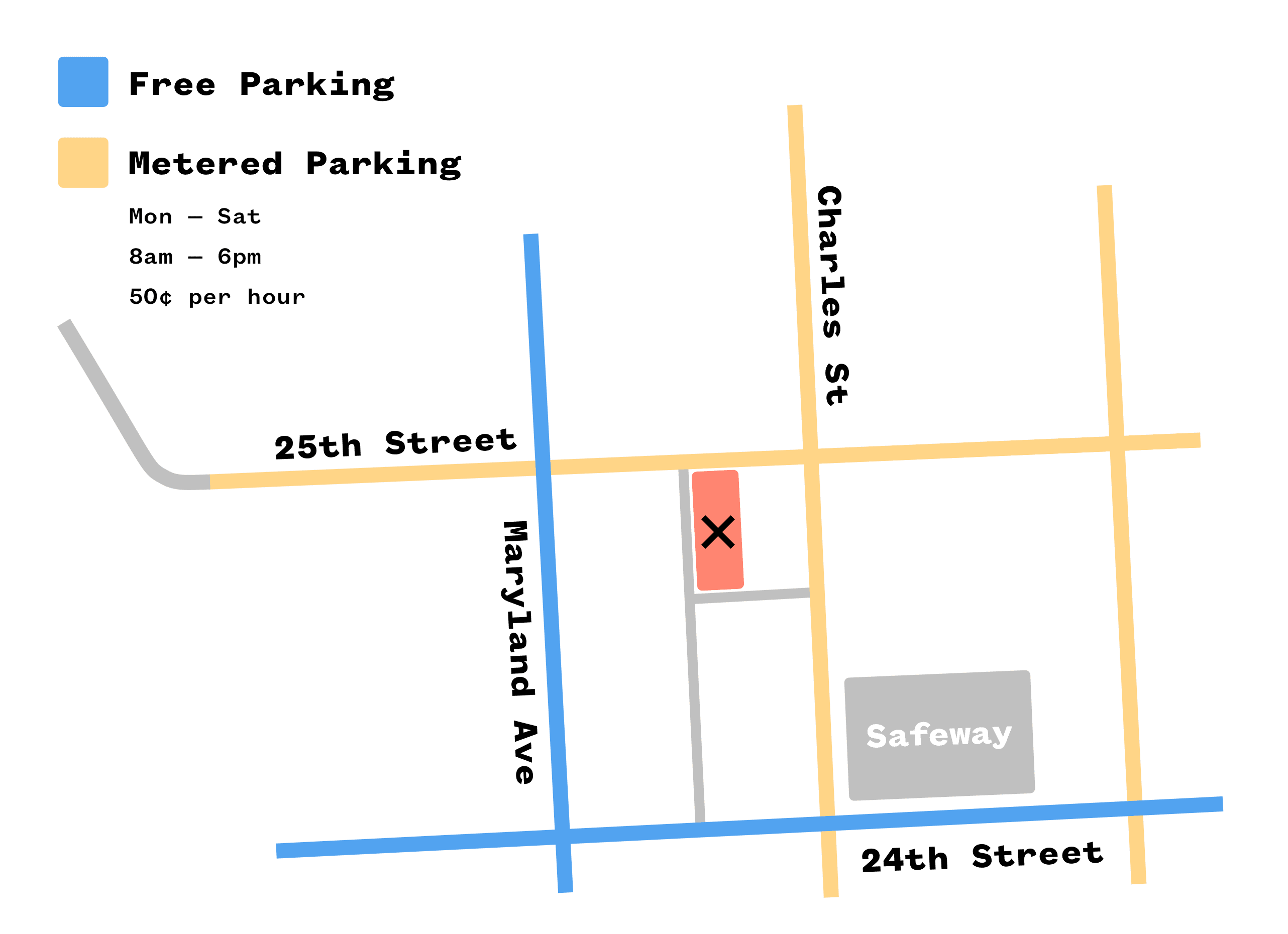 Accessibility
The Voxel has one reserved handicapped parking space right across the sidewalk from the front doors, with a curb cut 20' away. Once inside, a wheelchair-accessible family restroom with changing station is connected directly to the lobby, in addition to two gendered restrooms. We encourage patrons to use the restroom that is best for them.
The stage level is accessed from the lobby by either a short staircase or a 60' ramp with landing.
Some shows may involve haze/fog, intense lighting, or loud audio environments. We encourage patrons to ask about individual productions.