What is the Voxel?
The Voxel is a privately owned black box theater in the heart of Baltimore city. It is the teaching center and research lab for Figure 53, as well as a theater, incubator, and resource for performing artists.
Can I rent the space?
No; we do not offer rentals at this time. We are focused on artist residencies, classes, and R&D for QLab.
Do you have dedicated parking?
No; the Voxel does not have a dedicated parking lot, but there is free street parking near the the theater.
Please check out our Visit page to learn more about parking and accessibility.
Where does the name "Voxel" come from?
In computing, a "voxel" is like a three-dimensional pixel. Just as "pixel" came from the words "picture element", a "voxel" is a "volume element". Voxels are a way to divide space into a grid of cubes. You can represent physical objects as a collection of voxels, much like you might draw a picture as a collection of pixels.
While The Voxel theater does not dogmatically prioritize the use of technology in the arts — we believe that technology is not artistically interesting in and of itself — the space was born from many years of building software for theaters.
The name "Voxel" reflects how this theater both originated from the two-dimensional world of a computer screen and how our creative efforts now extend into the three-dimensional world of physical & embodied space. Plus, a black box theater is a bit like one big voxel, which is neat.
What's the history of the building?
The theater was built in 1946 and was a popular destination for moviegoers through the late 1980s. It fell into disrepair and went through numerous owners until we purchased it in 2015. We performed a ground-up renovation with architects Ziger|Snead and reopened the theater in 2020 as a black box theater designed for live performance.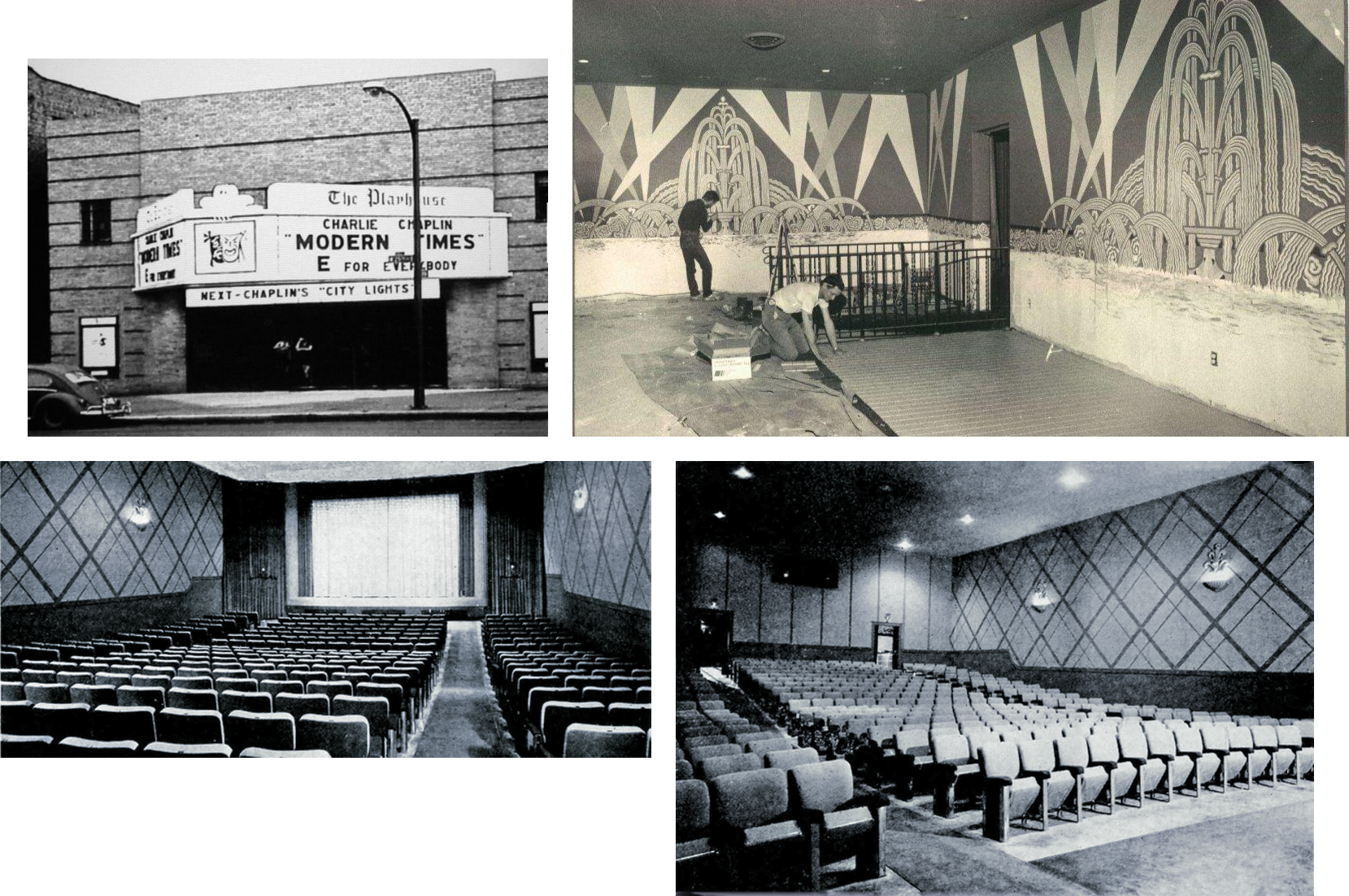 Who is doing this?
The Voxel is a project of Chris Ashworth and Figure 53. Chris is the owner and founder of Figure 53.
Figure 53 is a small but mighty Baltimore-based company that makes software for the performing arts. We create software used to run live performances in tens of thousands of venues and over 100 countries around the world. While our company is small, our influence on the performing arts is large. You'll find our software in nearly every theater you can imagine: from basement venues to the world's largest arenas. Design professionals rely on us for virtually every Broadway performance, high profile concerts, and special events like the Olympics. Our software is what people use to put on live shows.