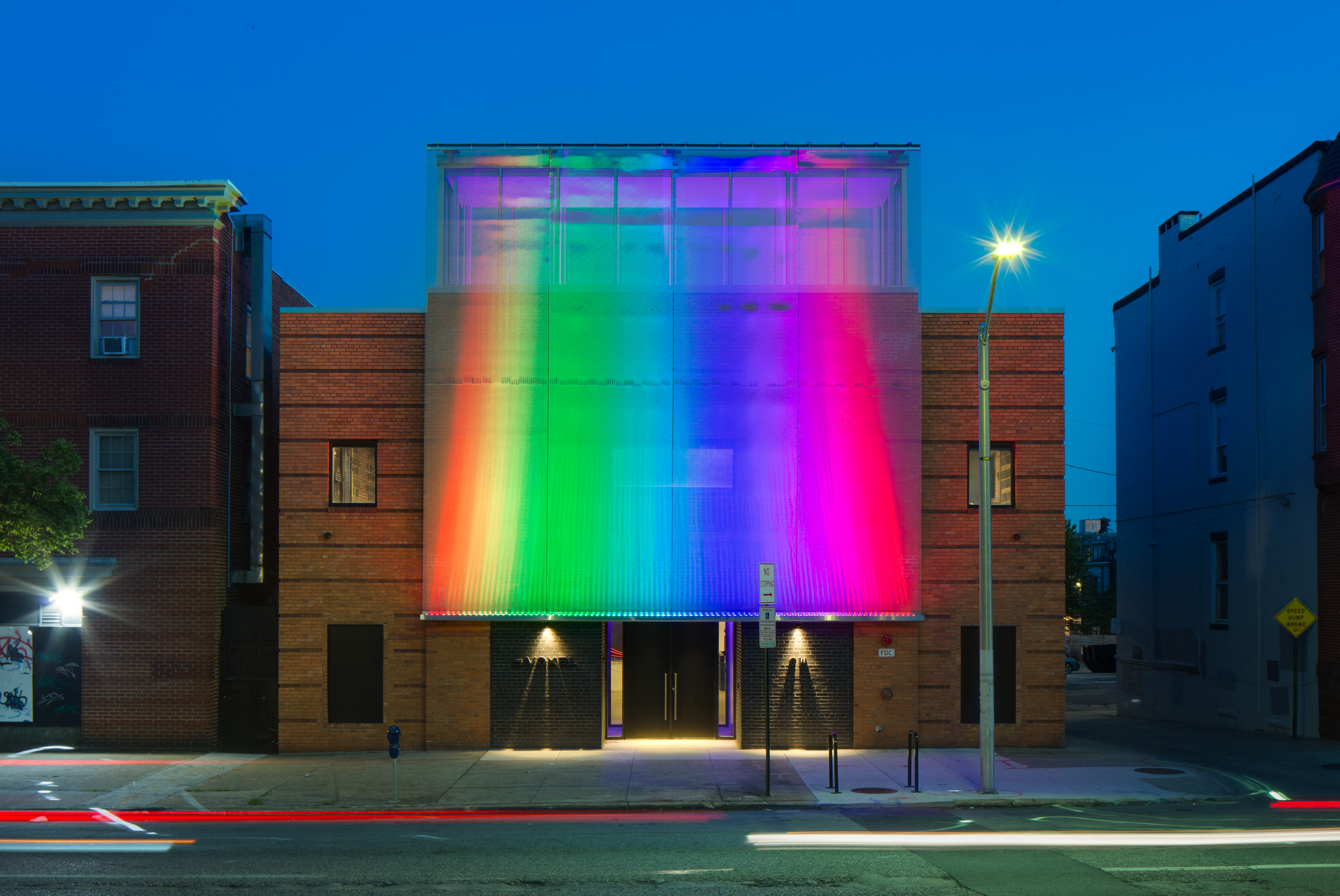 Overview
The Voxel is a privately owned black box theater in the heart of Baltimore city. It comprises a 2,200 square foot black box stage, a 1,900 square foot lobby, and 3,000 square feet of production and support spaces.
By day, The Voxel is the teaching center and research laboratory of Figure 53, a small but mighty Baltimore-based company whose software runs live performances in over 100 countries around the world.
By night, The Voxel is a theater, incubator, and resource for performing artists in Baltimore and across the country.
History
The theater was built in 1946 and was a popular destination for moviegoers through the late 1980s. It fell into disrepair and went through numerous owners until we purchased it in 2015. We performed a ground-up renovation and reopened the theater in 2020 as a black box theater designed for live performance.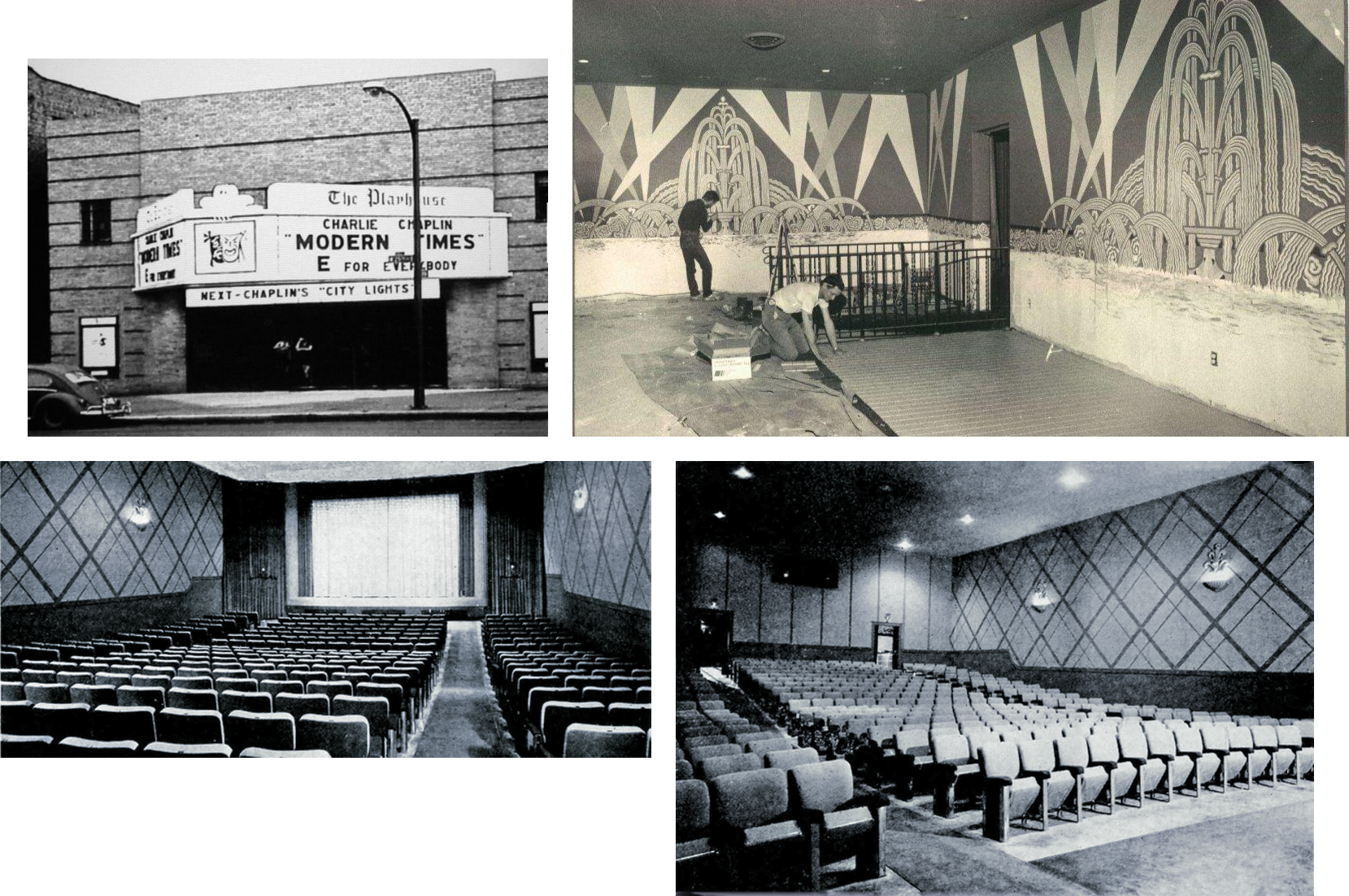 Staff
The Big Rules
No fire! No fire includes no candles.
Fire exits, alarms, and extinguishers must be kept clear at all times. We will check and move objects that obstruct them.
Do not block any doors in the building (including bathrooms, the electrical closet, and the sprinkler room).
Do not drive the scissor lift on the ramp. The ramp is not designed to hold the lift.
Do not tape, nail, screw, or attach anything to any wall without consulting Voxel staff first.
Do not tape on the lobby floor or doors without talking to us first.
Do not paint any concrete floor.
Do not park in our neighbor's parking spots.
Do not drink and operate machinery or equipment.
Clean up all food waste throughout the theater.
Supply a contact list and rehearsal schedule to Voxel staff as soon as possible as you begin production.
Safety
Building Capacity
The Voxel has a strict maximum occupancy of 300 people, including performers and crew. Most projects at The Voxel are well under this limit.
The capacity of the main stage depends on your design and seating layout. A classic theatrical proscenium configuration might have 60 to 70 seats, while an arrangement in the round might comfortably seat 100.
Our stage floor projection system can show you how different seating layouts will feel on the stage.
Fire Exits
The Voxel has four emergency exits — the front entry doors, two backstage doors, and one exit door in the Green Room. If stage curtains block visibility to exit signs, we will provide additional signs.
Fire Alarm
Our fire alarm system has the following monitoring mechanisms:
One smoke sensor in the electrical closet,
Three smoke sensors in the ventilation system,
One heat sensor on each individual sprinkler, and
Pull stations located throughout the building.
The fire monitoring company will send the fire department if any of the following events occurs:
A human triggers a pull station.
The smoke sensor in the electrical closet is triggered.
A heat sensor on an individual sprinkler is triggered. (In this case, the sprinkler will also begin to spray water.)
In each of these cases, an alarm will sound, emergency lighting will turn on throughout the building, and the monitoring company will call the fire department,
The fire department will NOT typically be dispatched if the smoke sensors within the ventilation system are triggered. In this case, a "trouble beep" will begin sounding from the electrical closet and the monitoring company will call Voxel staff to alert us to the issue. The trouble beep will continue until someone presses the "acknowledge" button on the closet fire station.
Therefore, haze and fog are allowed (if using USDA approved liquids), but they require us to disable the ventilation smoke sensors prior to use. We must disable and re-enable the smoke sensors before and after each show.
Fire and pyrotechnics are not allowed.
First Aid
A large first aid kit is stored in the Green Room microwave cabinet. If you use something from it, please let Voxel staff know so they can re-stock the kit.
Access
Security
The Voxel is equipped with an RFID tag security and entry system. Generally speaking, and subject to the terms of our official agreement with guest artists, you may access the venue at any time of the day or night during your time here. You are responsible for unlocking the required doors upon arrival, securing the building while occupied, and securing the building upon exit. Securing the building includes ensuring all doors or access points are fully closed and all door locks or latches are engaged.
If you forget your fob or pin code, Voxel staff can remotely open the venue for you. There is a $10 per fob replacement fee in the event a fob is lost or not returned.
Accessibility
The Voxel is ADA compliant, offering a ramp to the lower stage level. You can access all public areas of the theater without using stairs. We also offer accessible bathrooms, including a private single-stall family restroom with a changing station.
The private mezzanine level is not accessible except by stairs.
Parking
The Voxel does not have a dedicated parking lot, but there is ample street parking near the theater.
Parking on Maryland Avenue and 24th Street is FREE

(Please observe posted times for street cleaning.)

Parking on 25th Street and Charles Street is METERED

Monday-Saturday: 8am-6pm, 50¢ / hour
Sunday: Free
There is LIMITED parking for 4 vehicles in marked spaces near the stage door. PLEASE DO NOT PARK behind any other building in the alley; all other parking areas along the alley are reserved for the people who rent and own those homes and businesses. Please be a good neighbor while you are here, and respect other people's space.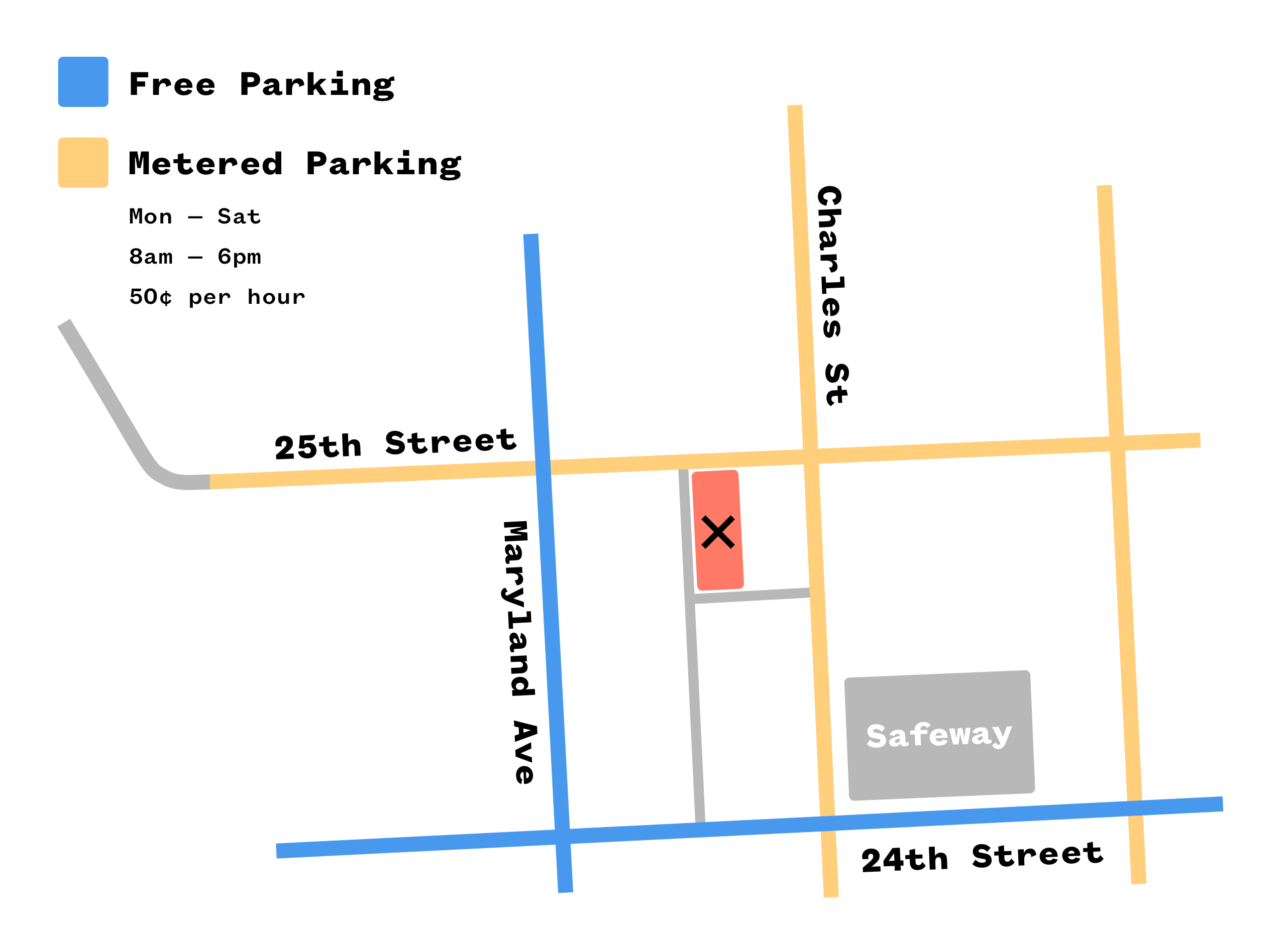 Heating and Cooling
Our Venue Manager can schedule the HVAC system to turn on when you are in the building, so please share your schedule with us as soon as possible!
Alcohol
The Voxel does not have a liquor license and cannot approve or sell alcoholic beverages. If guests would like to participate in the distribution and consumption of alcohol they may be made available to adults aged 21 and over for a suggested donation. You can also apply for a temporary liquor license from the city.
Internet
The Voxel internet connection is available via wireless and wired access. We have hardwired ethernet ports throughout the building (including at grid level), which each run to a central patch bay.
The internet connection speed for the Voxel is 300Mbps Download and 30Mbps Upload. These speeds are as advertised by Comcast ISP and actual speeds may vary. For reference, YouTube and other streaming services recommend upload speeds of 6 Mbps for streaming HD 1080p video at 30 fps.
Green Room
Amenities include:
ADA accessible restroom and shower
Full-size refrigerator
Microwave
Sink
Coffee maker
Two dressing rooms that each comfortably fit four people
Large mirror
Costume racks
Seating area with couches and coffee table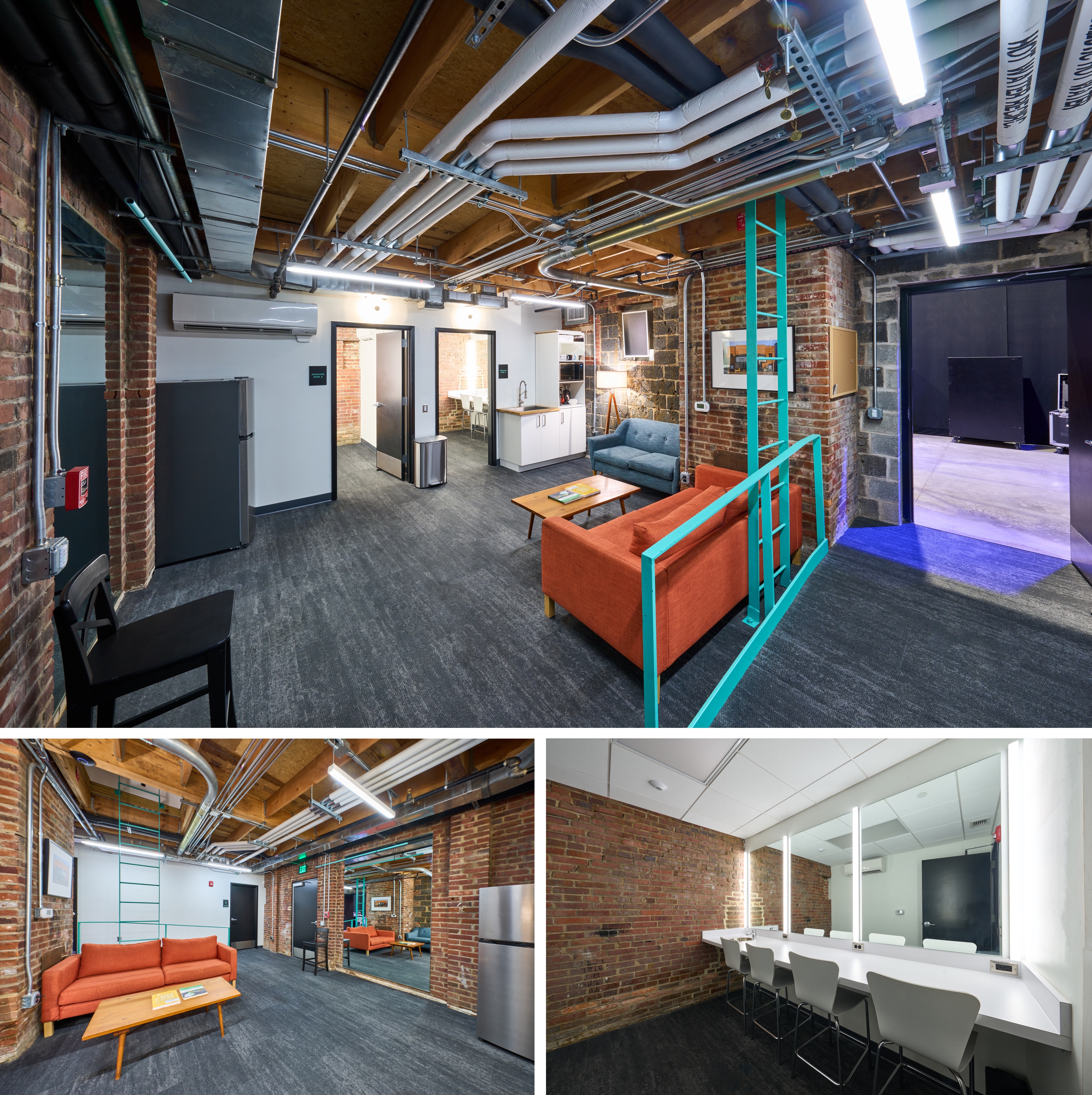 Getting Help
Finally, if you still have questions, please email [email protected] for help!